With Apple smartphones taking HEIC pics by default, this relatively new format is becoming more popular. That's why feature requests to print HEIF/.heic files in batches are gaining popularity among our customers, too. The ability to batch process HEIC photos with fCoder software was first introduced with the release of Print Conductor 8.0.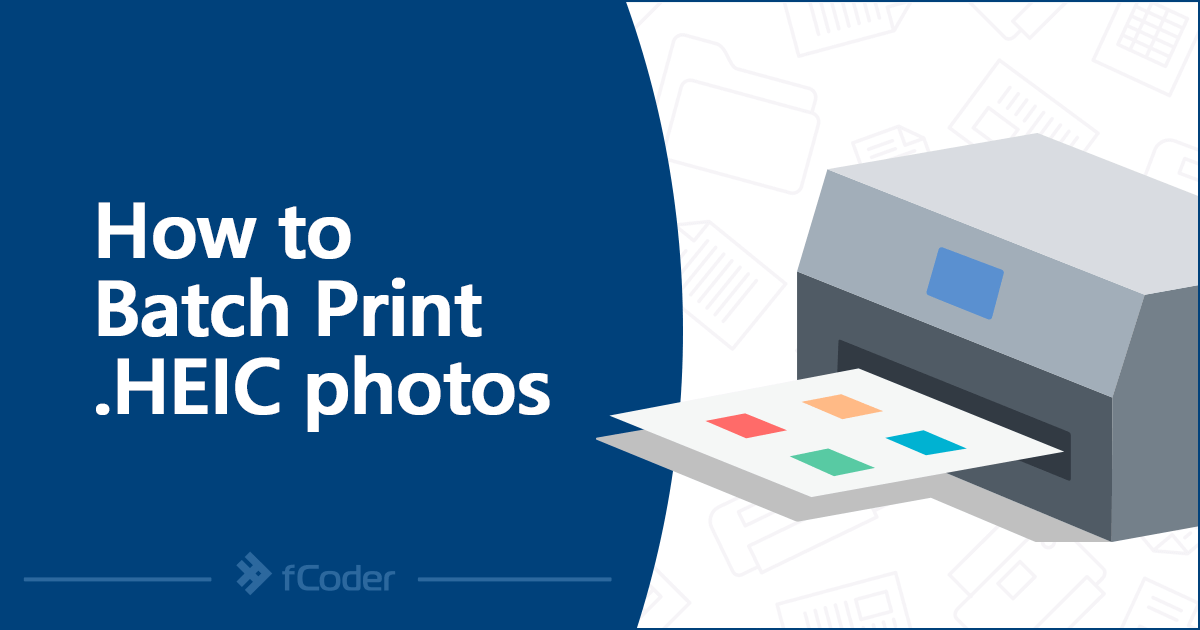 How to print HEIC photo files step by step
Please note that Installing both HEIF Image Extensions & HEVC Video Extensions is required to let Print Conductor handle .heic or .heif files. These codecs are available for Windows 10 or 11, so using Windows 10 or newer OS versions is a must.
Follow the steps below to batch print heic/heif files. 


2. Open Print Conductor
Before getting a full-featured version, you can try out the trial version of Print Conductor in your environment.

3. Add HEIC files to the List of Documents
Do it by drag'n'dropping files to the main window or using Add Documents/Add Folder button. If your images are archived, you can add them without extracting.

4. Start printing!
Press the Start Printing button once you have added your HEIC photos to Print Conductor and are ready to start.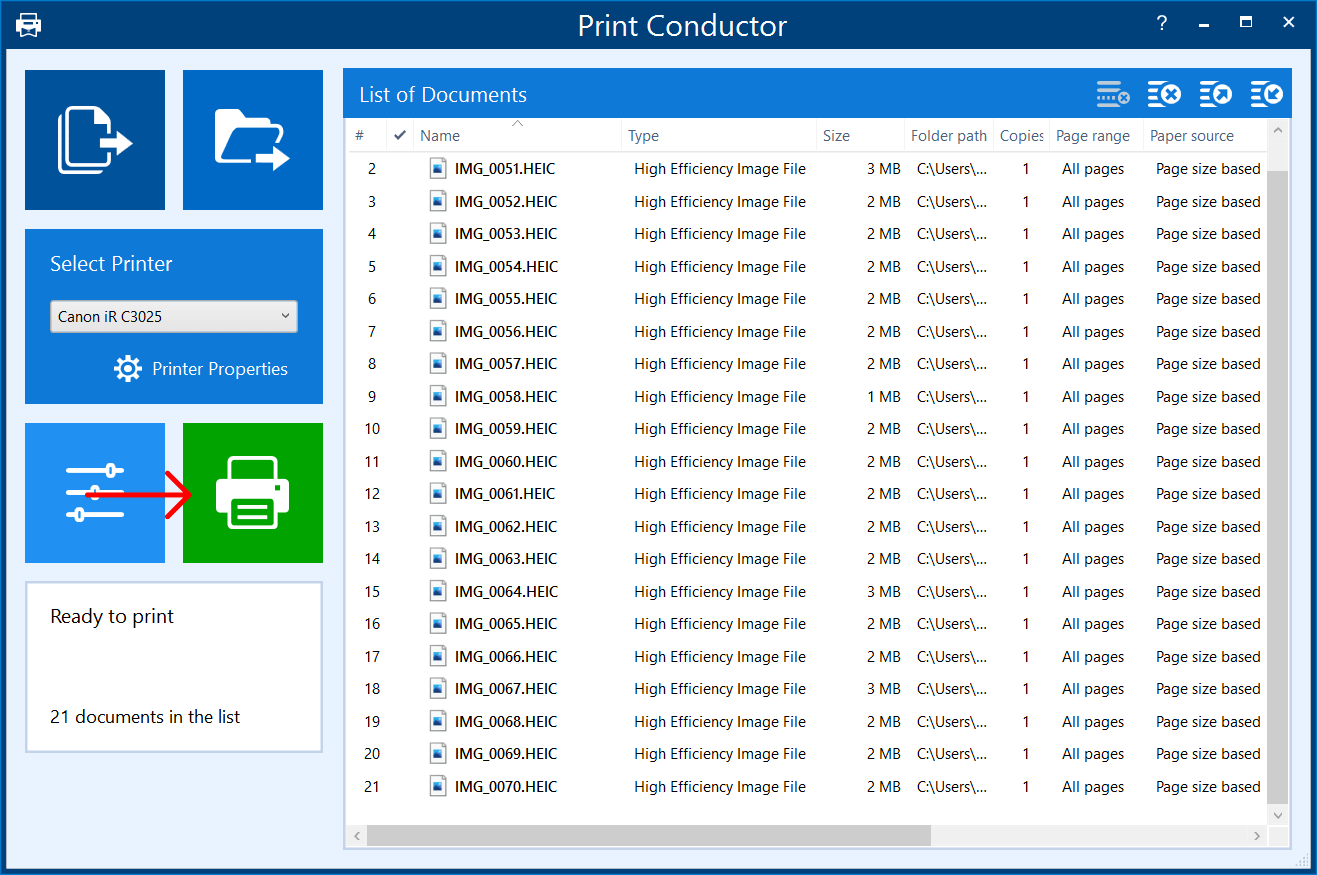 If you are not satisfied with the default printing preferences, you can change them beforehand. To do it, use the Settings button – in this case, settings will apply to all files in the List of Documents.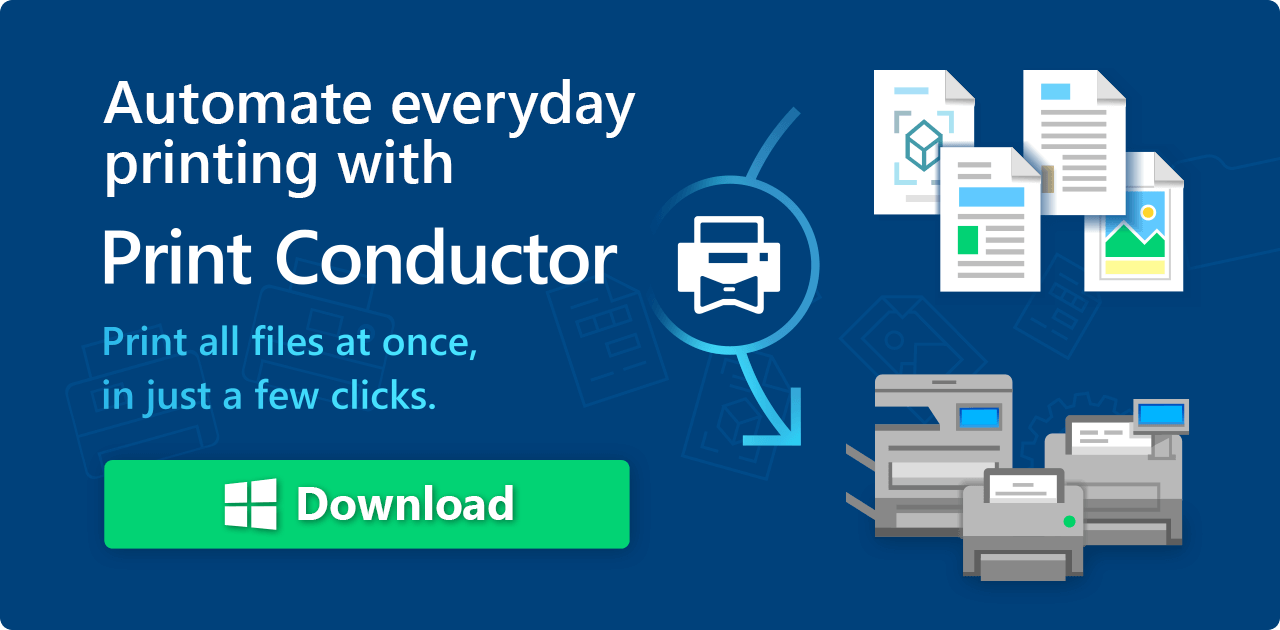 Changing print settings for selected HEIC files
Alternatively, you can apply individual print settings to specific files in the List. To do it, select one or several files, right-click, and open Item settings…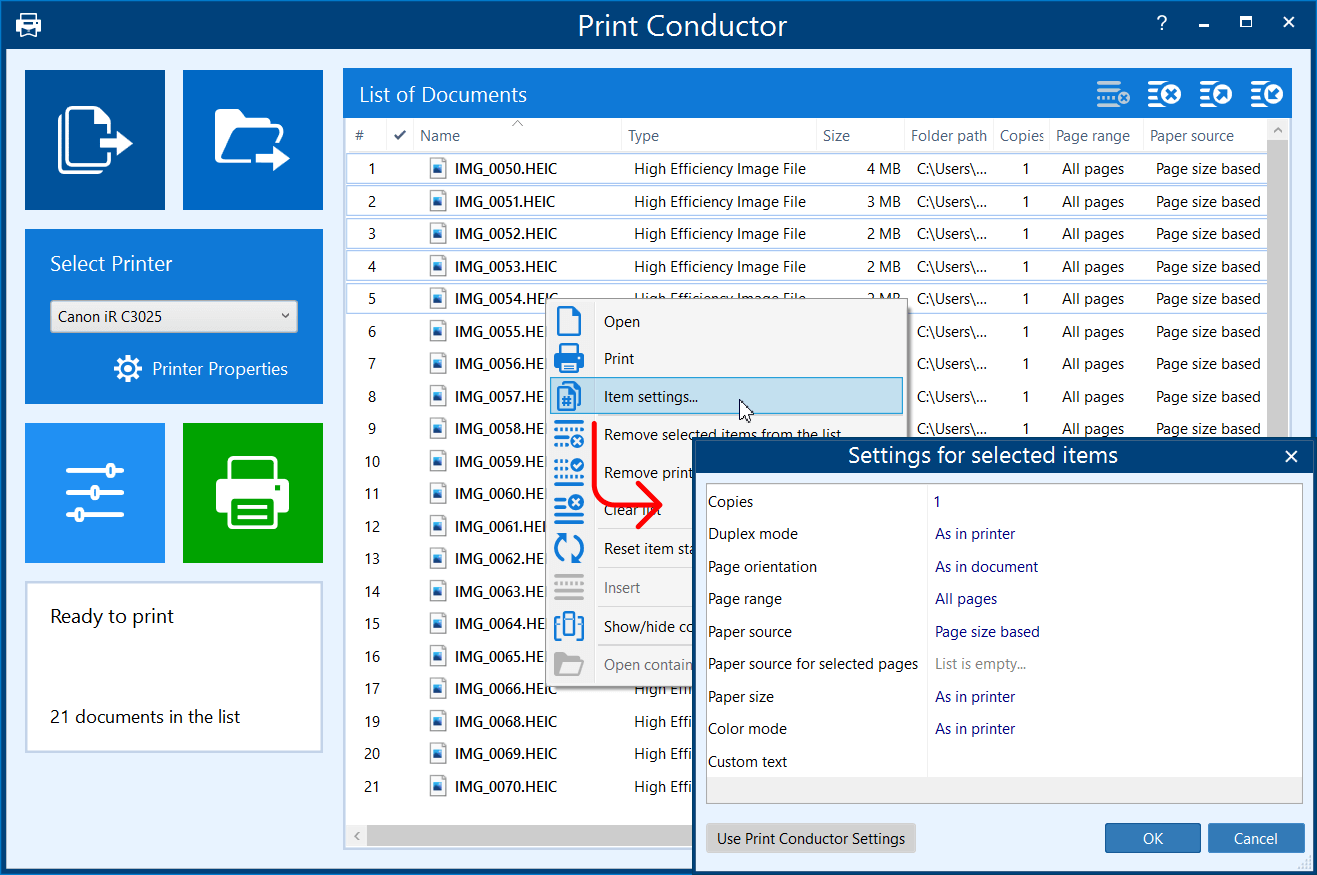 Here you can set printing parameters like the number of copies, image orientation, paper size, and more.
About Windows HEIF and HEVC codecs
Viewing and working with HEIF/HEIC files requires having HEIF Image Extensions & HEVC Video Extensions installed in your Windows 10/11 system. They can be downloaded from the Microsoft Store.
Learn how to install HEIF and HEVC codecs →
What is HEIC?
HEIF (High Efficiency Image Format) is a standard created by the MPEG group, and it's a container rather than a format. Apple uses it to wrap still images compressed via the HEVC (H.265) codec. The container is very flexible and can store single or multiple images, audio, image sequences ("live photos"), thumbnails, and more.