With Print Conductor, printing large volumes of files is as easy as 1-2-3. You no longer need to manually open each file, select a printer, make print settings, click "Print" and repeat. Instead, simply drag & drop your documents into the list, select a printer and let our software do the work for you.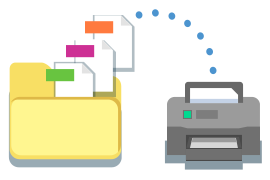 No More Opening File After File for Printing
Save time by printing multiple PDFs or other documents in batch mode. Now you don't have to open them individually. Imagine how long it would take to print out hundreds of files within multiple folders! With Print Conductor, you don't need to open a PDF-viewer, text editor, or other application every time you need to print a document. Simply add each file to the program's list, select a printing device, and hit the "Start Printing" button.
Print All Documents in a Folder or from an Archive
With Print Conductor, you can easily print entire folders of documents or files from RAR / ZIP / 7ZIP archives. Print Conductor offers a simple interface to add and arrange files before a print session. Add files using drag & drop, the "Open file" dialog, import a list of files saved as a TXT, Excel or FLIST file, or select specific types of documents from a folder and its subfolders. You can sort documents by file name or type, arrange files to be printed in a certain order or print a subset of the documents within a list.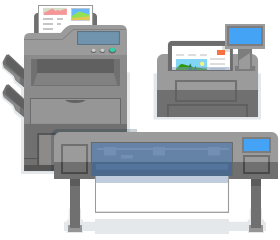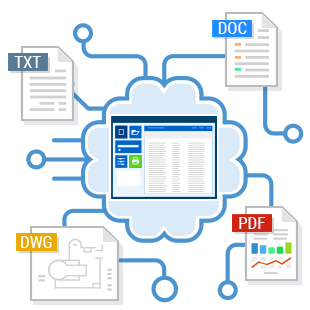 Smart Approach to Document Processing
Print Conductor selects the most effective way to process your files. Let's say you want to print several Word DOCX files "as is". In this case, Print Conductor will use Microsoft Word API because this is the fastest and the most straightforward way to process DOC and DOCX files.
However, if you need to print DOCX files in grayscale mode and add pagination, Print Conductor will export your DOCX files to PDF first. Then our PDF processing engine will be used since Microsoft Word cannot batch print files in grayscale mode. This way, processing may take longer, but the outcome will be just as required. Thus, the program switches to printing via PDF if a specific task cannot be solved the "direct way".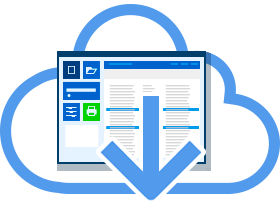 Download Print Conductor
Download Print Conductor for free to automate your document printing.
This is a trial version for testing and evaluation.
Batch Print 90+ Different Document Types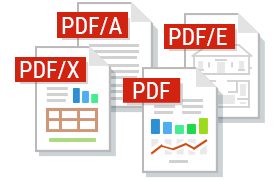 PDF documents: PDF, PDF/A, PDF/X
Print Conductor has a fast and reliable PDF printing engine. Batch print PDF files of any standard with or without attachments. You can also print PDF Portfolio files and searchable, image-only, and password-protected PDF files.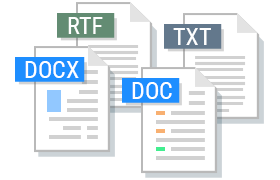 Word documents: DOC, DOCX
Print Microsoft Word documents in batches. You can print macro-enabled Word files, enable/disable revisions and comments, select Markup Mode, and update dynamic fields before printing Word files. You can also print TXT, RTF, WPD, and other text files in bulk.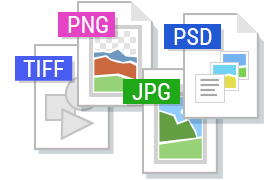 Images: JPG, PNG, TIFF, BMP, PSD
Set up image DPI and paper size for image files. Batch print JPEG, PNG, TIFF, PSD, SVG, RAW images, CorelDraw CDR, CGM, and other image types. Images and photos can also be printed in different scale modes.
Technical drawings & CAD files
Batch print Autodesk AutoCAD DWG and DXF drawings, Visio VSD drawings, SLDDRW, IDW, IPN (Autodesk, SolidWorks, Visio files), KOMPAS-3D,and more. Print Conductor is compatible with eDrawings Viewer and Autodesk Inventor Viewer.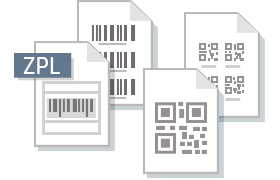 Zebra ZPL labels, barcodes & QR-codes
With Print Conductor, printing Zebra ZPL industrial barcodes, QR-codes, or labels in batch mode is easy. You can print any Zebra ZPL files created with ZPL programming code in bulk.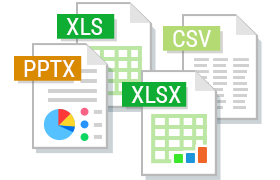 Excel & PowerPoint: XLS, XLSX, CSV, PPT, PPTX
Print Excel spreadsheets (XLS, XLSX) including macro-enabled files and Comma Separated Values (CSV), Microsoft Project MPP, XPS, and a wide range of other office documents with Print Conductor.
How to Print Multiple Files without Opening Each One
Watch this short tutorial video to learn how Print Conductor can streamline your document workflow!
100+ In-depth Print Settings
Document Print Settings
Print files from RAR, ZIP, or 7ZIP archives
Save your settings for future use
PDF Print Settings
Print annotations for PDF files
Pre-sorting of PDF Portfolio files
Image Print Settings
Set grayscale printing
Set halftone printing
Disable rendering of the alpha channel
Word Print Settings
Disable macros in Word files
Update dynamic fields in Word files
Fast-track processing of Word files
Print password-protected Word files
Turn Track Changes on or off (Markup Mode)
Miscellaneous
Print files with long names
Set password for password-protected files
Define paper size for service pages
Print e-mail headers or attachments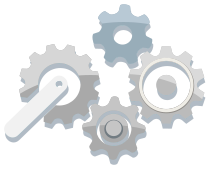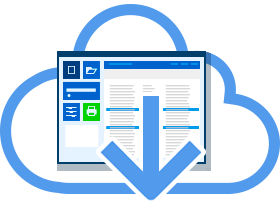 Download Print Conductor
Download Print Conductor for free to automate your document printing.
This is a trial version for testing and evaluation.
What Our Customers Say
Our customers describe Print Conductor as "indispensable", "extremely useful", "easy to use", and "time-saving" printing software. We provide professional support to users worldwide. If you have an issue, question, suggestion, or just want to drop us a line - please contact us! There's a link below.

Print Conductor is a very useful tool for me to print multiple PDFs or Word documents in an organized way and in a set order. Solves a very common problem and has a great interface with very helpful support for any issues. Would highly recommend the program as a useful toolbox item for any user!
Anand C. Mathew, USA

I work with printing solutions everyday and have found this product and the support to be excellent. Print Conductor really does make the batch printing of multiple documents so simple!

Brian Young, UK
Simple Group: Business Services & Business Support

Print Conductor is a perfect tool for printing lot's of documents. It has no problems dealing with large lists of files, saving lot of tedious clicks.

Michael Humpa, Germany
CHIP.de
Previous
Next
User Interface in 15 Languages
We are glad to provide support for our software to users from around the world. Print Conductor interface is available in:
English
German
Spanish
Czech
Swedish
Italian
Polish
Russian
French
Turkish
Japanese
Dutch
Portuguese
Chinese
Arabic
The number of available languages is expanding. Can't find your native language? Let us know!
Licensing and Availability
We offer lifetime licenses for individual users and subscription-based licenses for companies worldwide. Print Conductor can be easily incorporated into the workflow of any company or organization, with minimal IT support required.
We also provide flexible licensing options and discounts for public institutions, educational, non-commercial, and governmental organizations.
Please contact us for more information.
Enterprise License
Multiple licenses based on the number of users within one organization start at $2450.
We offer flexible licensing options for different companies - from startups to big enterprises. Licensing is based on an annual subscription.
Enterprise license gives you:
lower price for each license copy
high priority customer support
custom-made builds of the program (upon request)
all new minor & major updates free of charge
Print Conductor Latest News
About Company

fCoder has been developing software for 20 years and provides a range of products for document workflow optimization. Print Conductor, created in 2007, has been maintained and updated for 10 years so far. We focus on developing solutions for effective document printing and file format conversion.
fCoder provides a range of business-oriented IT solutions to optimize document processing and resource savings for various organizations. The key products designed by fCoder are Universal Document Converter, Print Conductor, FolderMill, DocuFreezer, and more.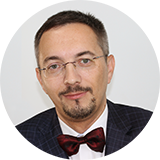 We created Print Conductor to reduce your staff's workload by cutting costs and time input for printing. Help your team accomplish more in less time!
Best regards,
Mikhael Bolgov, Head of Product